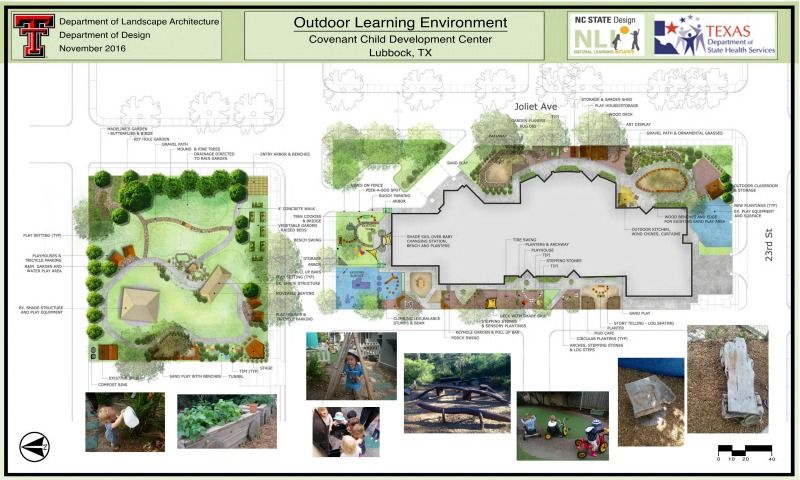 OLE! Texas is supported by the Texas Tech Coalition for Natural Learning in the Lubbock/High Plains/West Texas region. The coalition is a collaborative between the Department of Landscape Architecture, the Department of Design, and the Department of Human Development and Family Studies. Dr. Charles Klein and Dr. Kristi Gaines are the co-leaders for the initiative.
The goal of the OLE- Lubbock coalition is to promote Outdoor Learning Environments through research, teaching, implementation, collaboration, and feedback as a means toward healthier physical and emotional lifestyles.
The Lubbock regional coalition specializes in offering technical advice and landscape design trainings to designers interested in expanding their skills to include creating inviting outdoor learning environments (OLE) where children can play, discover, and connect with nature. Find out more on how you can become an OLE! designer by downloading the Recruiting Designer Flyer below.
Contact Information:
Kristi Gaines, PhD (kristi.gaines@ttu.edu), Associate Dean- Student Affairs; Associate Professor- School of Design