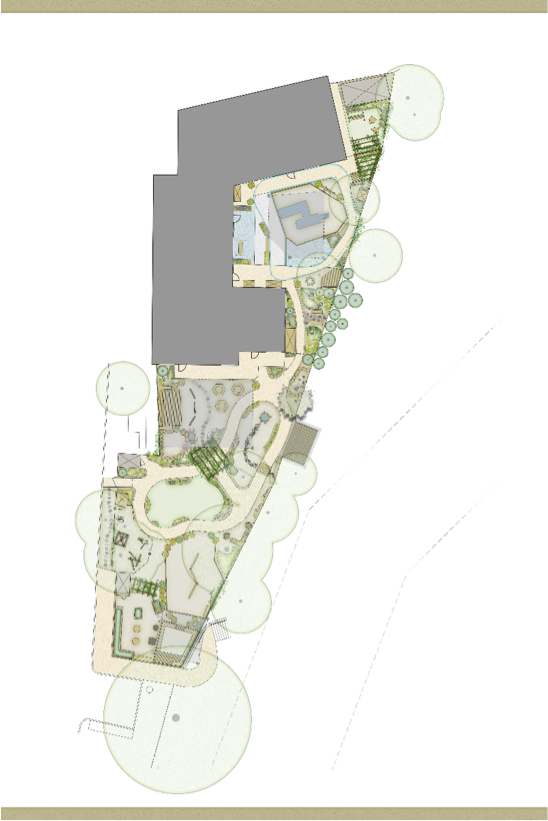 OLE! Austin
The OLE! Austin area coalition, under the leadership of Lady Bird Johnson Wildflower Center, will help expand the number of outdoor learning environments at childcare centers and raise awareness of the positive benefits that nature has on young children. OLE! Austin is pleased to announce the local demonstration site will be Austin Community College Children's Lab School (ACC). Additional, OLE! Austin sites will be established at Child Inc's childcare centers.
The ACC Children's Lab School is a full-day, year-round early childcare center that serves children six months through five years of age.
In addition to a commitment to serving as an OLE! demonstration site for other childcare centers, the coalition supports training landscape professionals to transfer OLE! best practices and provides training for childcare providers to feel confident in the outdoor spaces.
Designers trained in the Natural Learning Initiative (NLI) Guidelines on Natural Play and Learning.
Plant Family Roots. Allie Cassell, 512-693-7884 phone
allie@plantfamilyroots.com and plantfamilyroots.com
Lady Bird Johnson Wildflower Center, John Hart Asher, 512.232.0109
jasher@wildflower.org and wildflower.org
Michelle Bertelsen, mbertelsen@wildflower.org
Child's Play Landscape Design, Christi Moseley, christimoseley517@gmail.com
TBG Partners, Amy Starling Rampy, 512-327-1011 +107
amy.rampy@tbgpartners.com and tbgpartners.com
Partners committed to supporting OLE! Austin include:
LBJ Wildflower Center
UT School of Public Health
City of Austin Parks and Recreation Department
Austin Community College Child Care and Development Department
GoAustin VamosAustin
Child Inc. Head start
CINCA (Children in Nature Collaborative of Austin)
TBG Partners
Cassell Landscape
Department of State Health Service
Texas Parks and Wildlife Department
Texas Children in Nature
Our partnerships continue to grow as the project grows. If you would like to get involved or find out more please contact United Way for Greater Austin Office 512.225.0389 email unitedwayaustin.org
Useful links specific to this project:
· http://www.unitedwayaustin.org/our-work/success-by-6/
· http://www.austincc.edu/childdev/labschool/
· http://www.unitedwayaustin.org/09/2017/outdoor-learning-environments-the-importance-of-play/