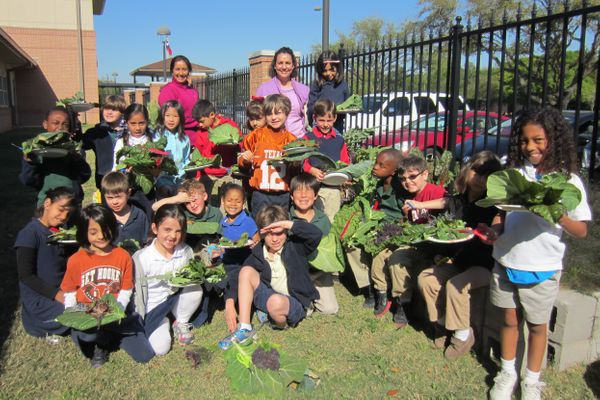 Mayor Sylvester Turner envisions a future where all of Houston's kids reach their full potential. The CCCN initiative aligns with many of the City of Houston's priorities including Resilient Houston, Riparian Restoration Initiative, Complete Communities, 50/50 Park Partners, Bayou Greenways 2020, Houston Climate Action Plan, and more.
The CCCN-Houston core team comprises a diverse set of advocates from multiple organizations, including Mayor's Office of Education, The Nature Conservancy, Student Conservation Association, Houston Parks and Recreation, and Houston Public Library among others. The team works together to advance partnerships, track and implement best practices, and develop policies that increase nature access and environmental education for the community.
The core team has three task forces working to provide equitable access: 1) Green Career Exposure is in place to increase accessibility to green careers for summer interns through the Hire Houston Youth program and to provide opportunities for career exploration, training, mentorship, and networking. 2) Park Activation and Nature-Smart Libraries works to activate the utilization of nature spaces and encourage children to take reading and STEM outside through collaborative efforts between Houston Parks and Recreation Department and Houston Public Library. Finally, 3) Resilient School Communities aims to convene partners who can help schools become more resilient and boost academic achievement, student engagement, and overall health. The task force is currently working with Benavidez Elementary School in the Gulfton neighborhood towards this vision. Please contact at cccn@houstontx.gov to learn more.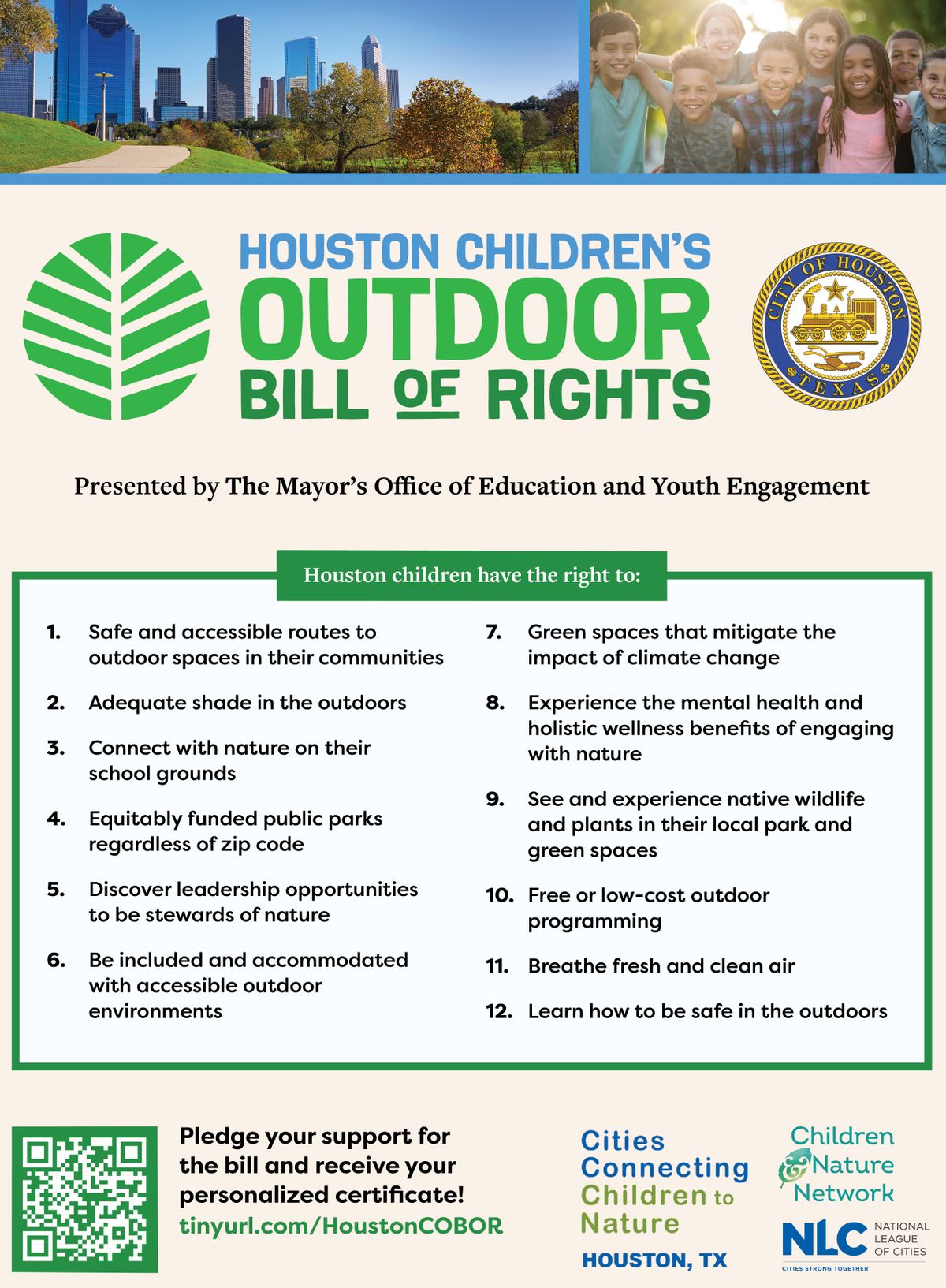 Houston Children's Outdoor Bill of Rights
On April 18, 2023 The City of Houston became the fifth city in the United States to have a Children's Outdoor Bill of Rights. For more information about their Children's Outdoor Bill of Rights: https://www.houstontx.gov/education/cobor.html