Texas Children in Nature Network Summit
Join us for our Texas Children in Nature Network Summit and Reception December 7-9, 2022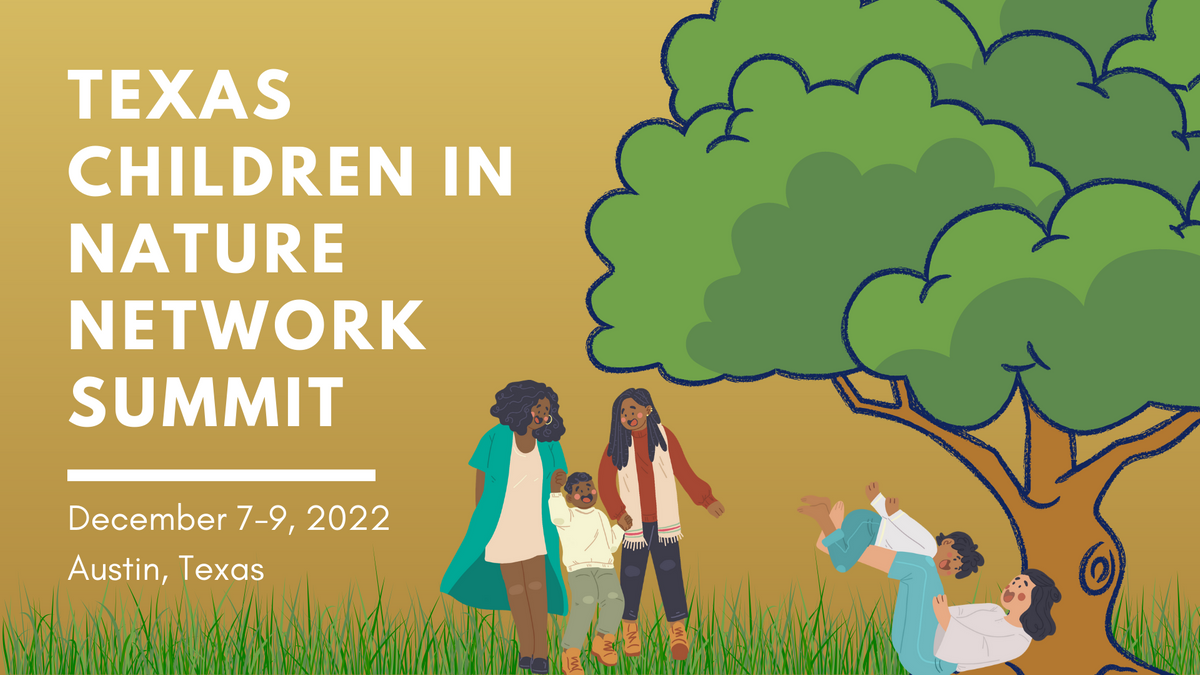 2022 Texas Children in Nature Network Summit
We are excited to announce our 2022 Summit will be held on December 7-9, 2022 in Austin, Texas, at the AT&T Center on the University of Texas Campus!
Join us at the AT&T Center for our Annual Conference along with partners from across the state.
Request for Session Proposals is OPEN Now:
We anticipate a participation of at least 250 attendees. The audience for our Summit typically includes formal and informal educators, parks and recreation professionals, nature center staff, city officials, health professionals, and more. Our one-hour concurrent sessions are a great way to share the work you are doing in the field. Please fill out our RFP to submit a session proposal. A download of the questions for RFP is below.
We will also be hosting a poster session during the Summit. To submit a proposal for the Poster Sessions please complete our Poster Submission form.
If you have questions about the sessions proposals please feel free to contact Alice Jansen
Registration to open in August.
2022 Texas Children in Nature Network Champion Awards
Thank You to Our 2022 Summit Sponsors