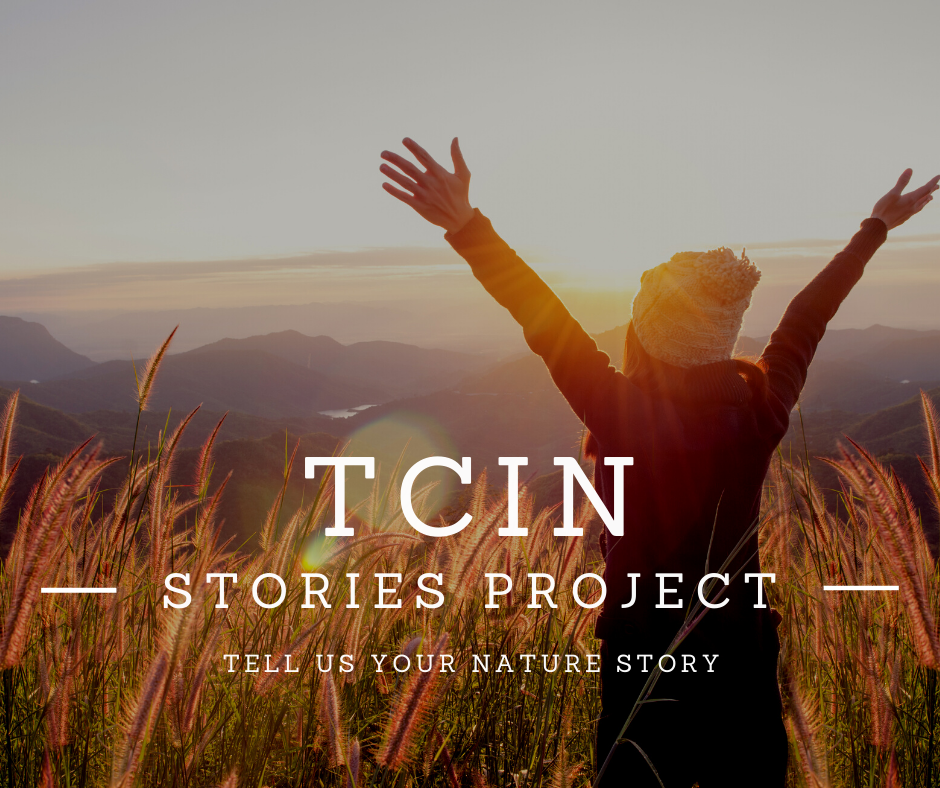 Texas Children in Nature Announces TCiN Stories Project
How communities across the state are connecting with nature
AUSTIN, TEXAS, JULY 16, 2020 - Texas Children in Nature (TCiN), a statewide network of more than 500 partners who work to connect children and their families with nature, announced the launch of its TCiN Stories Project, which will use StoryCorps Connect to collect personal stories from Texas families about their experiences with nature during the pandemic. The mission of Texas Children in Nature is to ensure equitable access and connection to nature for children and Texans of all ages. Through the telling of stories people are able to connect with each other in a profound way. Stories tell of the breath of human experience and bring the listener into community with the storyteller. TCiN seeks to collect stories from all across Texas and hear from many different communities.
"Recent events have reaffirmed and energized our commitment towards equitable access and connection to nature for all children and Texans," said Sarah Coles, Executive Director for TCiN. "We want to focus on the voices of people of color and underrepresented communities within this project, with a goal to better understand how the network can help all communities achieve safe, equitable access and connection to nature." These stories will be collected through October 2020. TCiN Story interviews will be available online and preserved in the National Archives https://www.texaschildreninnature.org/about-us/tcin-stories-project
"Research has shown that children who spend time outside in nature are more resilient. This is especially important as we weather the unprecedented challenges facing our communities here and throughout the world today," said TCiN Board president Molly Stevens. "This project is one of the ways we hope to help Texans more equitably benefit from nature's mental and physical healing powers."
TCiN is made up of eight regional collaboratives: Caprock, North Texas, Austin, San Antonio, Pineywoods, Houston, Coastal Bend and the Rio Grande Valley. TCiN hopes the diversity of our communities will be reflected in these personal stories and that we will learn more about the ways families are connecting with nature and what it means to them. Texas is fortunate to have lots of natural beauty for people in this area to discover and experience. Families can visit naturerockstexas.org to find inspiration to get outdoors in nature near them.
TCiN is also excited to promote Youth Outdoor Equity Leadership grants from The Children and Nature Network . "These grants of up to $500 will support young leaders working to increase equitable access to the benefits of nature, environmental and climate justice, and community health and well-being. We are looking for a wide variety of projects and encourage our youth to think creatively in these proposals," Sarah Milligan-Toffler, Executive Director of The Children in Nature Network. A youth-led committee will review the grants and choose grant awardees. Grant applications are due on July 31, 2020 https://www.findingnature.org/post/youth-outdoor-equity-leadership-fund-by-c-nn
For more information on national Children in Nature Network: www.childrenandnature.org
About Texas Children in Nature
Since 2010, Texas Children in Nature has partnered with more than 500 organizations as a collaborative statewide network working towards equitable access and connection to nature for children and Texans of all ages. This network focuses on seven strategic areas to achieve its mission: equity, access, community, health, leadership, education and marketing. Our mission is based on the principle that children and families who spend time outdoors in nature are healthier, happier and smarter. Texas Children in Nature is a 501c3 non-profit organization. Learn more at www.texaschildreninnature.org