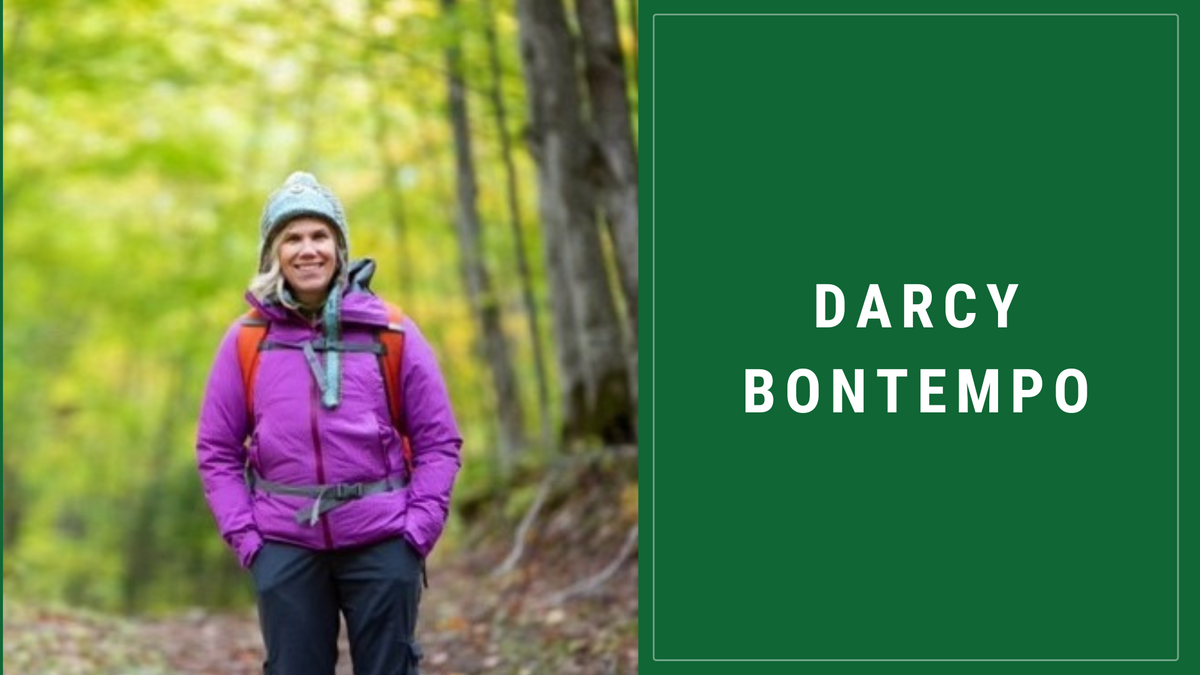 Darcy Bontempo
Treasurer
Darcy Bontempo shares why she joined the Texas Children in Nature Network Board.
Darcy, please introduce yourself and let us know a little about you:
I am Darcy Bontempo, recently retired Marketing Director at Texas Parks and Wildlife Department. Prior to working at TPWD for the past 23 years, I worked at several ad agencies, including as account supervisor at McCann Erickson in New York City and at GSD&M in Austin, Texas. I am a graduate of University of Texas-Austin and earned an MBA at Tulane University in New Orleans, LA.
What interests you about the Children in Nature movement?
I think the strength of a statewide coalition of people committed to increasing awareness of the importance of nature, and working to increase access to nature is one of the most effective ways to improve the quality of life for people and for wildlife. I hope to play a key role in ensuring the organization has consistent, strategic and targeted messaging and branding. I also would like to help develop more relationships with business partners and non-profits who have common ground with our organization.
Why do you feel strongly about the Texas Children in Nature Network?
I have always found my greatest joy spending time outdoors. I realize how important it is for people to experience the restorative and exhilarating experience that nature can offer and am deeply concerned that not enough is being done to help people be able to have these experiences so that they will want to protect nature for present and future generations.
What is some of your history with Texas Children in Nature Network?
I have been involved with the Texas Children in Nature Network since 2010, attending the first statewide conference where this program was officially established. I have been involved in countless ways over the past ten years. I contributed to the first strategic plan and to the new strategic plan. In recent years I oversaw the hiring of Sarah Coles as the statewide coordinator before the TPWD program became an independent 501c3. I was the key liaison between TCiNN and TPWD for several years and served as the Ex-Officio member, representing TPWD. Following my retirement from TPWD I was invited to become a standing board member.
How has working with the Texas Children in Nature Network made an impact in your life or profession?
My involvement with TCiNN has given me the opportunity to learn more about the incredible work of outdoor and conservation professionals through the state and about the barriers that prevent children and families in Texas from experiencing benefits of nature. It has given me the opportunity to work on a mission that is close to my heart, to make it more possible for families to want to and to be able to connect with nature.
Why did you want to join the Texas Children in Nature Network board?
My belief that my skills and talents would help TCiNN achieve its goals.
Where would you like to see Texas Children in Nature Network in five years?
I would like to see TCiNN recognized by the public, policymakers, educational institutions, corporations, and non-profits as the champion for improving Texas families and children's access to nature and for bringing a greater focus on the role nature can play in our overall health and quality of life.
Thank you Darcy for your time today.