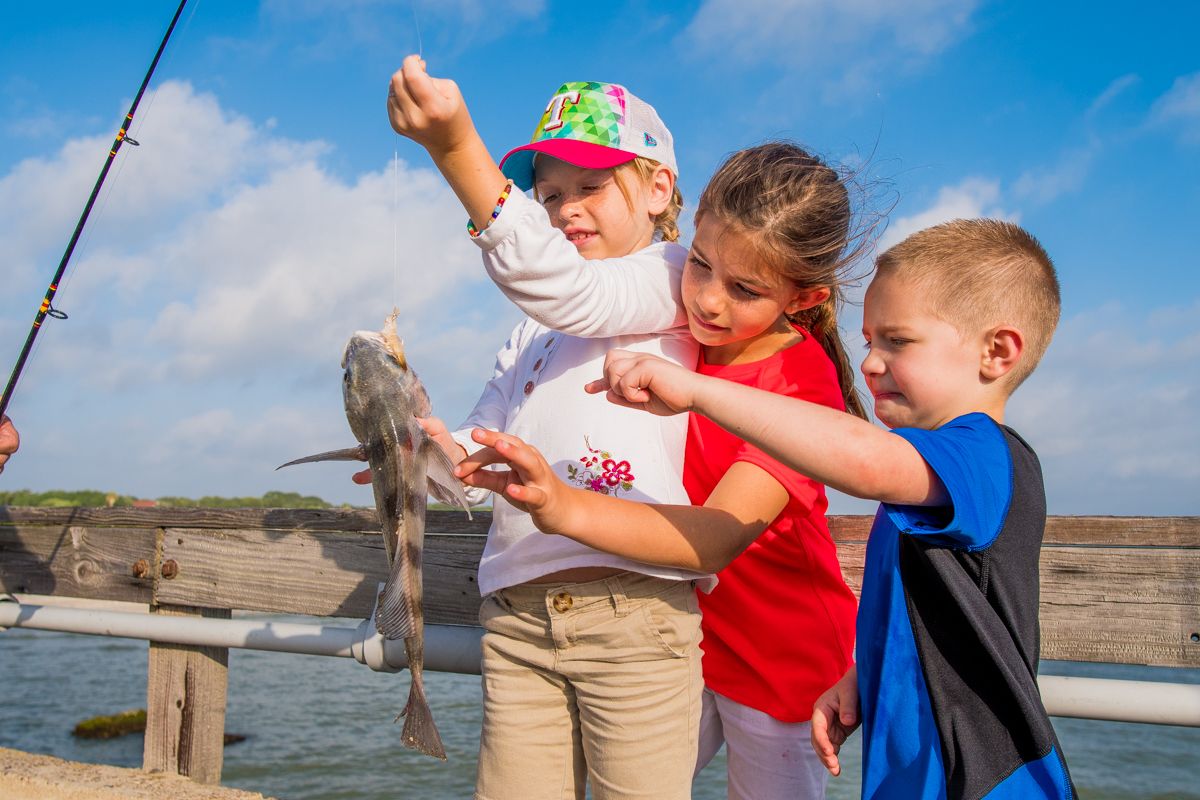 Feel More Capable and Confident
Have you ever watched children's faces light up when they catch their first fish, or reap the first harvest from something they planted? In that moment they have done something so much more than catch a fish — they have been empowered with a skill that will help them be self-reliant.
"I enjoy watching my girls try different methods to catch a fish," says parent Caleb Harris. "Sometimes what they try doesn't always work, so I encourage them to try another way. We laugh a lot about some of the silly things we try. Telling their friends how they caught the fish is almost as fun for them as sharing the fact they actually caught one."
A great way to engage teens and help them master outdoor skills is to have them share their knowledge with younger kids. The thoughtful interaction that can occur is one more step in the journey to self-reliance.
Children who spend time playing in nature are more capable, confident and have higher resilience. These are all abilities that parents want for their children.
The Role of 'Resilience' in Relation to the Learning and Development of Young Children
In this portfolio, the researcher critically explores the role of the learning disposition 'resilience' in the learning and development of young children and the implications for practice and policy. This enquiry is contextualised through child observations and reflection on practice during a 12 week Forest School project in Torbay in 2010.
Rowena Kenny - A Critical Exploration of the Role of 'Resilience' in Relation to the Learning and Development of Young Children; September 2010