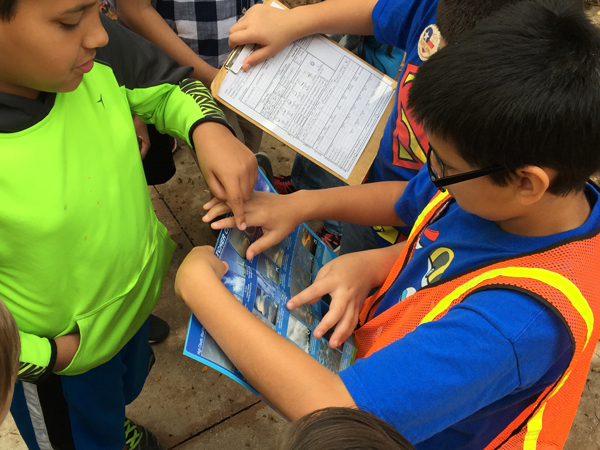 Do Better in School
Many of the studies that have looked at the connection between time spent in nature and performance in school. However, one of the most important functions nature plays in a child's development happens before a child enters into formal education. Executive functions such as following directions, working cooperatively and working through problems are all improved when a child spends time outdoors.
Nature-Smart Kids Get Higher Test Scores
The American Institutes for Research® conducted a study, submitted to the California Department of Education, of the impact of week long residential outdoor education programs. The focus was on at-risk youth, 56% of whom reported never having spent time in a natural setting. Comparing the impact on students who experienced the outdoor education program versus those in a control group who had not had the outdoor learning experience, results were statistically significant. Major findings were: 27% increase in measured mastery of science concepts; enhanced cooperation and conflict resolution skills; gains in self-esteem; gains in positive environmental behavior; and gains in problem-solving, motivation to learn, and classroom behavior.(Original research)
"Effects of Outdoor Education Programs for Children in California." American Institutes for Research: Palo Alto, CA: 2005. Available on the Sierra Club web site.
Environmental Education
School Performance: Offering environmental education programs in school improves standardized test scores. The present research investigated the impact of environmental education (EE) programs on student achievement in math, reading, and writing by comparing student performances on two standardized tests for environmental education schools and schools with traditional curriculum.
Study: Bartosh, Oksana. Environmental Education: Improving Student Achievement. Thesis. Evergreen State College, 2003. Web. 2003.pdf.
Study Proves Outdoor Science Education Improves Test Scores
Dogwood Canyon Audubon Center and the Cedar Hill ISD in Texas partnered on a study with 500 5th grade students to determine the impact of the Center's customized Eco Investigations lessons on student academic performance including STAAR testing results. This study demonstrates that Dogwood Canyon's customized outdoor program approach delivers true academic results. This study was made possible by a generous donation from Bruce and Billie Ballengee.
Students go on field trips every week in North Texas. Dogwood Canyon Audubon Center wanted to see just how well their program impacted student achievement. Based on benchmark test results, Dogwood Canyon adjusted its standard Eco Investigations program to address areas where students need to improve in science. The students who participated outperformed nonparticipants by 20% or more on six questions. Eco Investigations provided specific hands on powerful learning experiences on food chains and food webs demonstrating remarkable success for the students on the related STAAR test questions. Dogwood Canyon's unique approach to a customized outdoor academic experience demonstrated true academic results. In Texas, no study on outdoor science programming has ever been linked to state testing improvement. http://dogwoodcanyon.audubon.org/programs/study-proves-outdoor-science-education-improves-test-scores