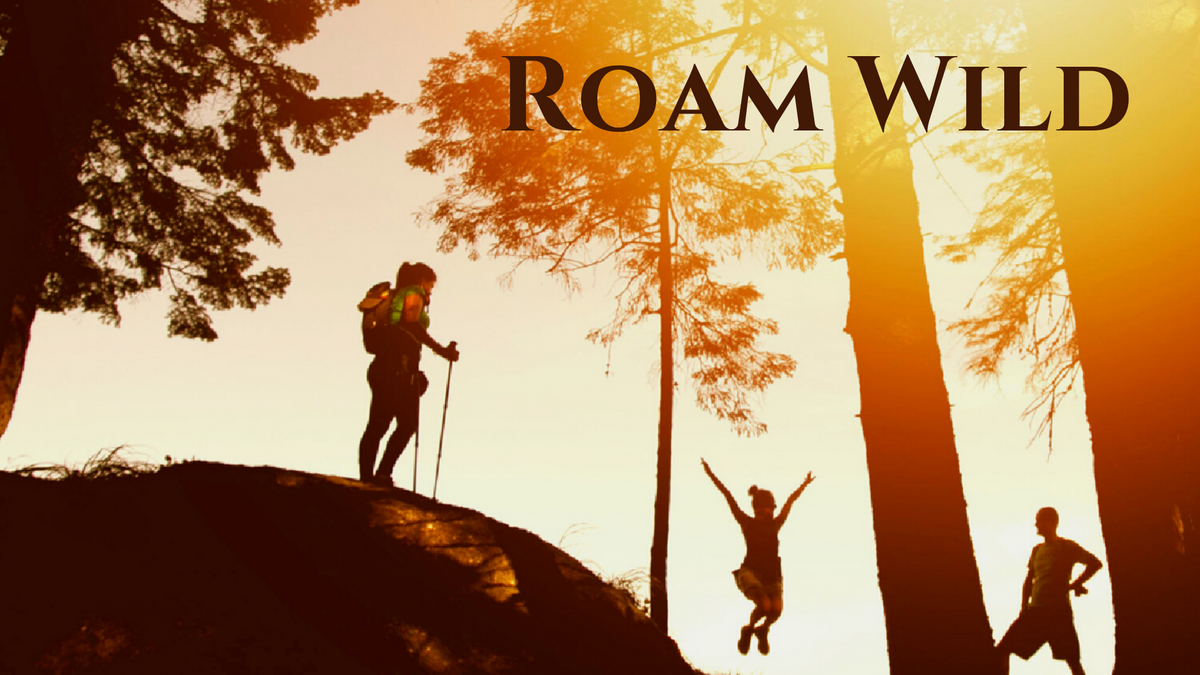 Roam Wild
Adam Flores met with Sarah on August 25th to share more about Roam Wild and how they work to engage more children and youth in nature.
Adam, please introduce yourself and let us know a little about you:
My name is Adam Flores and I am the founder of Roam Wild, a North Texas nonprofit that works to get young people from diverse backgrounds outside enjoying nature through adventure travel. I grew up mostly in Minneapolis, Minnesota (the other end of I-35) where I spent a bulk of my youth attending summer camps. I progressed from day camps in my early years to multi-day backpacking adventures in the Boundary Waters Canoe Area as a teenager, almost all of which was with the YMCA. In college, I worked at the YMCA of the Rockies in Estes Park, Colorado and that's where I caught the adventure sports bug - if I wasn't working, I was out rock climbing, mountain biking or trail running.
My love of the outdoors was also heavily influenced by my parents. Although they separated when I was five, both my mom and dad love spending time in nature - canoeing, hiking, and backpacking. My father, who is Mexican American and Apache, also instilled in me a deep sense of social justice. He, and my stepmom, dedicated much of their lives to working and volunteering in social justice spaces, which frequently meant so did their kids. It is that connection to the outdoors and diversity and inclusion that makes what we're doing with Roam Wild so important to me.
After undergrad I spent five years as a teacher in a fairly under-resourced area of Denver, teaching social studies and coaching men's and women's varsity soccer. Throughout all of that time I found any excuse to take kids to the mountains to hike, bike, ski and climb, toward the end of my teaching tenure, some colleagues and I even managed to set up an adventure club.
I left the classroom to become a principal and, after two years as an Assistant Principal in Colorado, I was offered a job here in the Dallas/Fort Worth area as the founding principal of an Expeditionary Learning high school, a national network of schools with origins in Outward Bound, and part of the Deeper Learning Network. Our student body was a pretty incredible tapestry: kids from 23 different countries all with unique identities and fascinating cultural histories.
After four years my now wife and I started to think about, "what next?" We realized that Dallas was, and is, home and that we wanted to lay down roots. I began a new leadership journey in Dallas ISD but was also quietly working on the ideation phase of Roam Wild. After two years of tinkering and participating in a national fellowship, Roam Wild was ready to launch. The mission of Roam Wild is for campers to forge an understanding of themselves, others, and their connection to nature in adventure travel across North America. Our vision is for kids to return from these trips full of confidence in the outdoors, and to become stewards of the outdoors and servant leaders. We want our trips to have some component of adventure that expands kids comfort zones, incorporates community service, and builds on the relationships of a cohort of kids.
This past summer was our first round of trips and, although we didn't fill all of our trips, we definitely had an incredible season - serving 76 kids from 13 different high and middle schools in North Texas.
Why is this type of programming so important?
Two answers I would give to this question. The first is that the research on positive impacts of outdoor educational programs is only growing. Young people experiencing adventures like ours have increased self-esteem, greater self-efficacy, stronger levels of mindfulness and a greater ability to persevere through challenging situations (grit). Additionally, as most people probably already know, time outside reduces stress and anxiety - two things that plague too many young people these days. The second answer is that, as a country, we are on a bit of a precipice. The political and social factions that exist in our communities and schools seem to be further dividing us, and young people, whether we admit it or not, are influenced by what they're surrounded by. As communities we have to wrestle with these things, and I think our youth should be at the center of these conversations. But to do that, and to lead this work, young people must first have opportunities to practice crossing lines of difference and learn to work together. And that's at the heart of what our program is doing, understanding, and valuing differences.
What impacts are you seeing from this program?
It's still early for us, so we haven't collected as much data as we'd have liked. That said ... here are some initial data points that we've gathered from participants on our seven trips from last year: when asked "did you enjoy this experience?" 83% strongly agreed. When asked whether or not participants felt like they got to know one another, 94% agreed or strongly agreed. When asked whether the outdoor experience helped the participant grow, 87% strongly agreed or agreed. When asked on a scale of 1-5 how participants felt about their experience, 94% gave a 4 or 5. And, when asked if the participant would want to spend multiple days (more than 4-5) on a trail, 87% said yes.
How is Roam Wild Making an impact towards nature equity?
The opportunity for more diverse communities to experience the outdoors is baked into our mission and vision; we bring diverse groups of youth together for carefully designed outdoor experiences in the wild places of Texas and beyond. Our theory of action is that if we bring kids together from diverse backgrounds and give them challenging, but enjoyable nature-based experiences (particularly backpacking, rafting, rock climbing, canoeing, and hiking), we can not only help kids build strong relationships across lines of difference, but also create the next generation of land stewards.
How can Texas Children in Nature Network be part of your work?
It is already so much a part of our work - and Thank You! I'd say about 60-70% of our early connections we made were through folks connected to Texas Children in Nature Network and the networking opportunities we've had with you. We are so thankful for all you have given to us.
This is really hard but rewarding work! A lot of the advice we've been given on building out a program like this has been to "get to know parents and build relationships." We are certainly doing that but are always on the lookout for creating new connections with families - that's probably out greatest need right now is getting the word out to as many families as possible.
Thank you, Adam, for your time today.