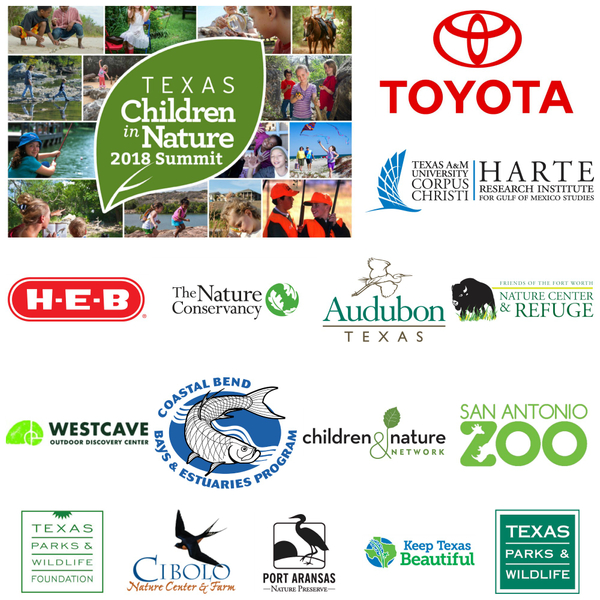 Texas Children in Nature will host our annual Summit and Champions Luncheon this year on December 6 & 7, 2018 in Corpus Christi. The Summit will bring together leaders from the health, education, conservation, faith and built-environment for two days of learning and turning inspiration into action.
In 2017, over 300 attendees participated in sessions, action labs and networking opportunities. The feedback we received tells us that real actions are being taken in communities through out the state as a result of the lessons learned and connections made. Texas continues to lead the nation in growing the movement and finding innovative ways to connect children and families with nature.
Registration is Open: Click here to get registered
The Summit will be held at the Holiday Inn Marina in Corpus Christi, Use the code TPW for the best rate, Click here for more information.
Be a Sponsor of the Texas Children in Nature movement
Download the Sponsorship Kit below