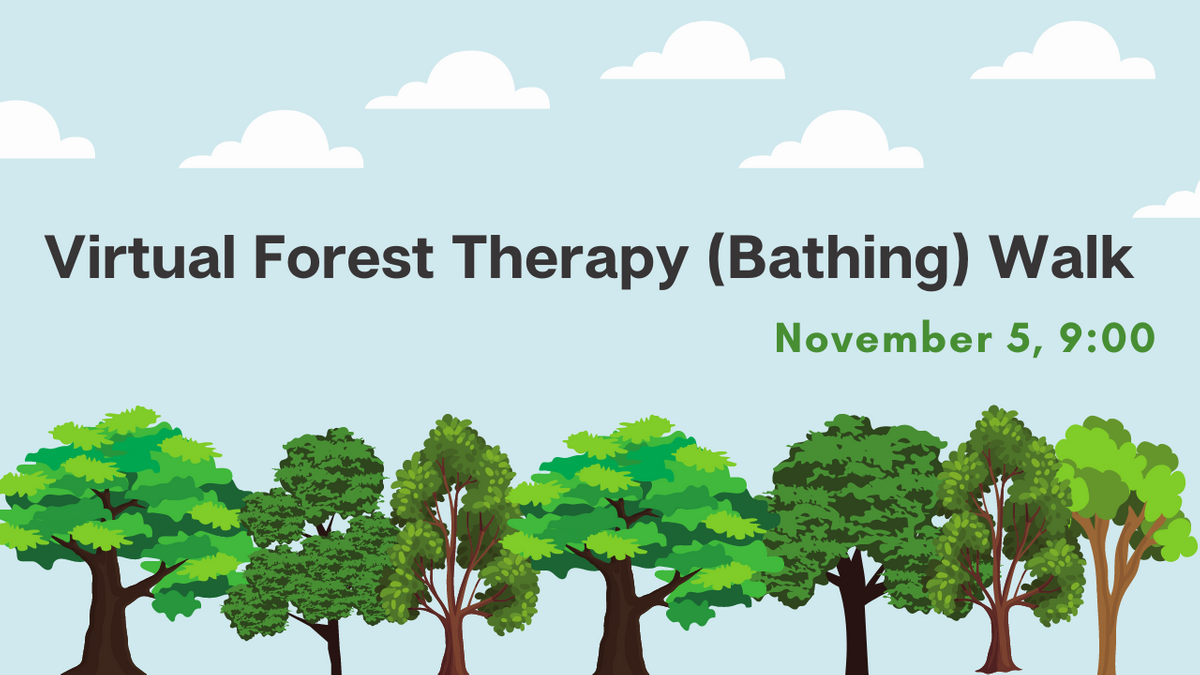 Virtual Forest Thearpy (Bathing) Walk
November 5, 2022 9am
Teacher Workshop with Dr. Courtney Crim and Dr. Laura Allen of Trinity University
About this event
Description: You are invited to relax and unwind on a forest therapy walk led by Courtney Crim, Ed.D., and Laura Allen, Ph.D., professors at Trinity University and Association of Nature and Forest Therapy Certified Guides. Inspired by Shinrin-Yoku (forest bathing), "Forest Therapy refers to the practice of spending time in forested areas for the purpose of enhancing health, wellness, and happiness" (ANFT). Learn more here.
The walk is scheduled for Saturday, November 5 from 9 - 11 AM and will take place virtually. While it sounds contradictory, we have led multiple virtual forest bathing walks via Zoom with participants all over the country. You can participate in a local park, green space, your backyard, or even inside if you have some living plants available. Participation is limited to the first 25 that register. Once registered, we will send more specifics about the morning, a release form that must be filled out to participate, and the recieve Zoom link.
CPE credit will be offered
If this event is sold out please contact the organizer to be added to a waitlist.
Webinar is offered at 9:00 (central) on November 5.
Register: https://www.eventbrite.com/e/virtual-forest-thearpy-bathing-walk-tickets-403748621997