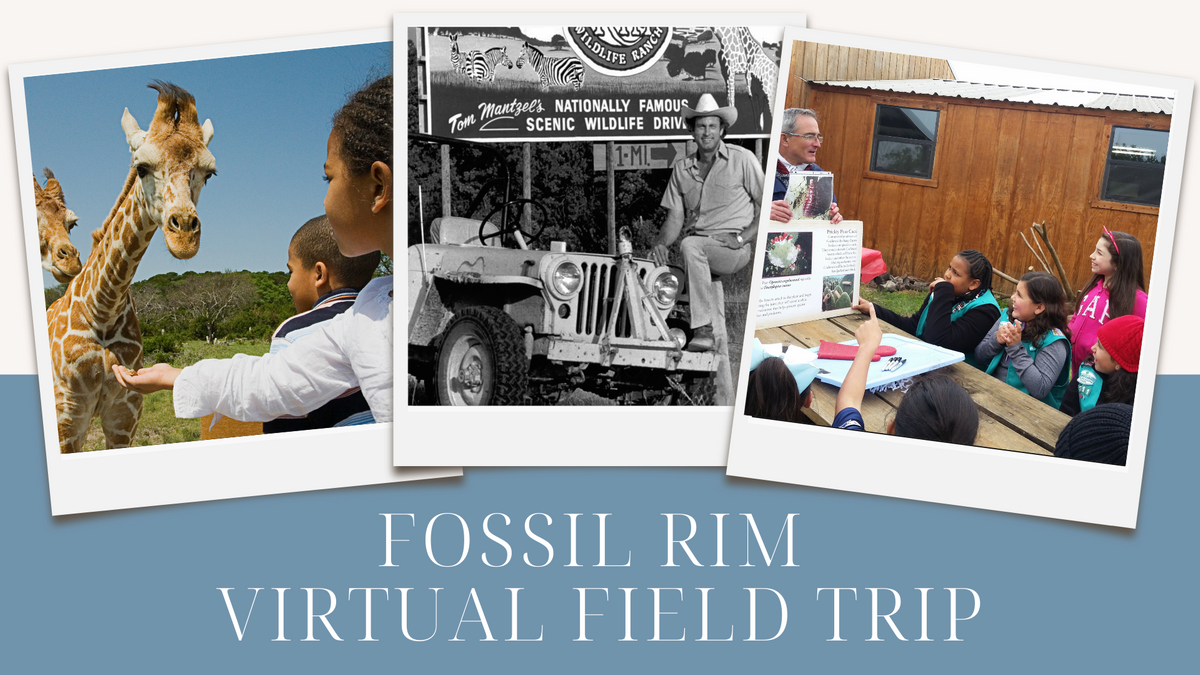 Partner Virtual Field Trip - Fossil Rim
October 14, 2022 2pm
Join our partners in a virtual field trip to Fossil Rim Wildlife Center in Glen Rose, Texas.
About this event
FREd Talks: Past, Present, and Future at Fossil Rim Wildlife Center
Fossil Rim Wildlife Center has been a North Texas staple since it opened its doors to the public in 1984. With over 1,000 animals scattered across 1,800 acres, Fossil Rim is a place for families and groups of all shapes and sizes to experience and explore the nature of Texas Hill Country. However, there is a lot more to Fossil Rim than meets the eye. Join Fossil Rim's Environmental Engagement staff as we meet some of our residents and take an inside look at the past, present, and future of this world class conservation facility.
Learn more about the Fossil Rim Wildlife Center: https://fossilrim.org/
Register: https://www.eventbrite.com/e/rescheduled-virtual-field-trip-fossil-rim-tickets-397351247277