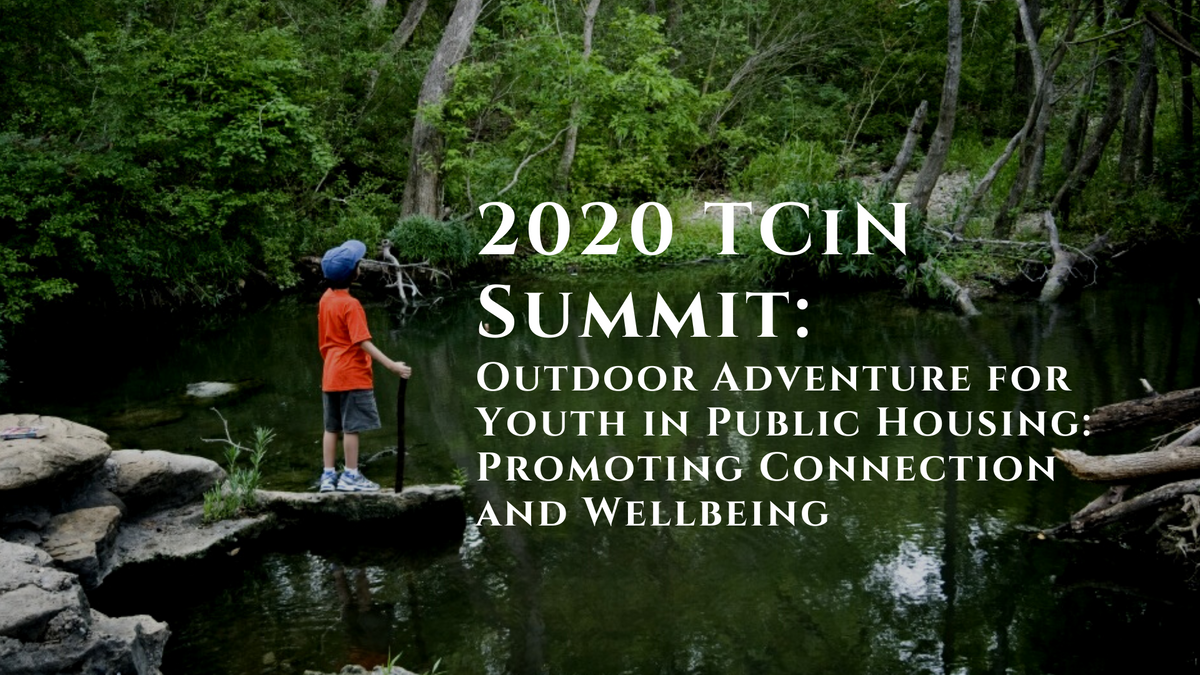 Outdoor Adventure for Youth in Public Housing
January 6, 2021 2pm
Dr. Christine Norton, PhD, will share her work with youth in public housing and the use of nature for promoting health and wellbeing
Youth living in public housing often face chronic risk factors, such as poverty, family violence, and addiction, and may benefit from more asset-building experiences in their lives (Forrest-Bank, et al, 2014). Too often, children from marginalized communities do not have access to the outdoors, yet research shows the healing power of nature and its impact on positive youth development (Green, et al, 2000; Norton & Watt, 2012). In order to promote greater access to nature, Texas State University partnered with the San Marcos Housing Authority to create an Outdoor Adventure Club for youth living in public housing. Twenty-five youth ages 8-15 participated in hiking, white water rafting, rock climbing, and a low/high ropes course. To evaluate the benefits of this partnership, this study examined the impact of outdoor adventure on connection and wellbeing. Observational data was collected, along with quantitative and qualitative data from staff surveys and youth feedback. Findings showed that not only did youth develop much stronger interpersonal connections, they also developed stronger connections with nature. Youth also experienced a sense of wellbeing from being physically active in the outdoors. The findings of this study could have implications for the inclusion of outdoor adventure programming for youth living in public housing around the country.
Forrest-Bank, S., Nicotera, N., Anthony, E. K., Gonzales, B., & Jenson, J. M. (2014). Risk, protection, and resilience among youth residing in public housing neighborhoods. Child and Adolescent Social Work Journal, 31(4), 295-314.
Green, G. T., Kleiber, D. A., & Tarrant, M. A. (2000). The Effect of an Adventure-based Recreation Program on Development of Resiliency in Low Income Minority Youth. Journal of Park & Recreation Administration, 18(3).
Norton, C. L., & Watt, T. T. (2014). Exploring the impact of a wilderness-based positive youth development program for urban youth. Journal of Experiential Education, 37(4), 335-350.
Register: https://www.eventbrite.com/e/outdoor-adventure-for-youth-in-public-housing-tickets-116954143993