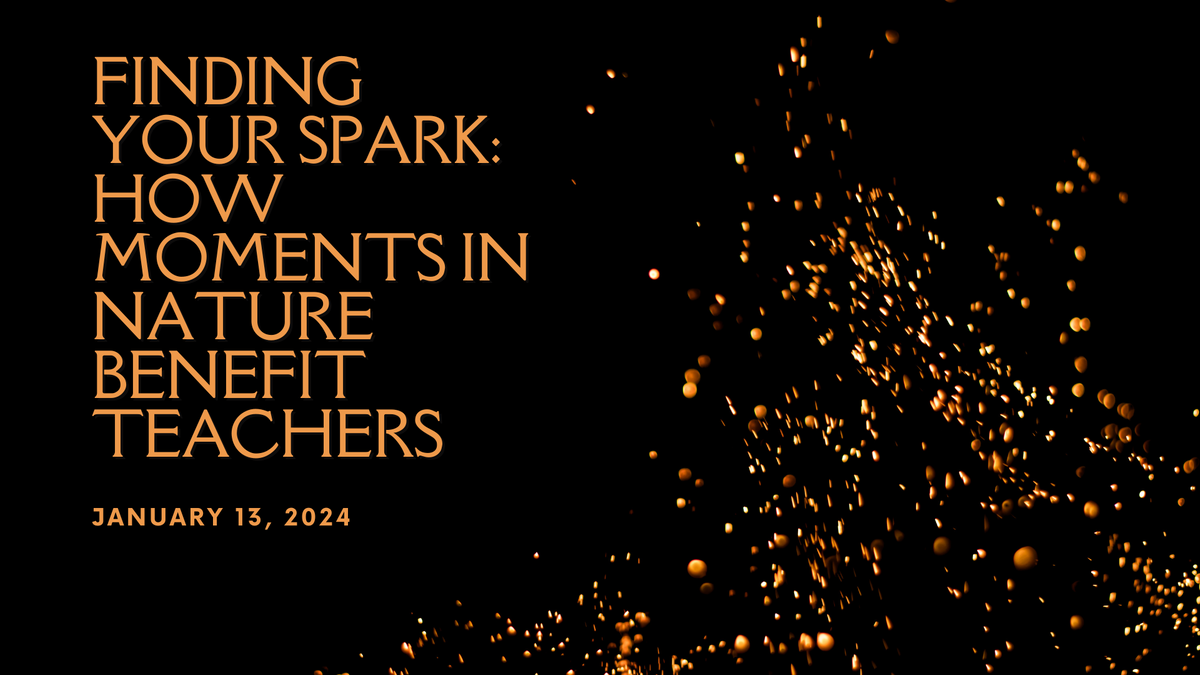 Finding Your Spark: How Moments in Nature Benefit Teachers
January 13, 2024 10am
Virtual Teacher Workshop with Catherine Hubbard, Camp Fire National Headquarters
We often speak of nature as the greatest teacher of all. But while nature does make an excellent partner, the premise that nature is all we need does a disservice to the teachers who are hauling out tools, planning lessons, leading activities, and setting the stage. The fact is, behind every enriching nature-based program is a teacher who has had to ensure students had appropriate gear; manage outdoor bathroom visits; keep others safe (while giving them opportunities for risk); all while continuing to meet academic standards, licensing requirements, and the expectations of both parents and administrators.
Research has shown that time in nature reduces stress levels in young people. This webinar makes the case that having teachers who are fully present, engaged, relaxed, and joyful is equally important. We will explore how schools and programs can create a nature-friendly culture that supports and inspires teachers, allowing them, in turn, to support and inspire the young people they teach. There will be examples of simple art, STEM, and literacy activities designed to get less experienced teachers outside. We will discuss some of the challenges (and solutions) that teachers face when taking their classes out. But our primary focus will be on how moments in nature, both alone and with students, can support, uplift, and reignite sparks within the teachers themselves.
Catherine Koons Hubbard is the Manager of Outdoor and Nature Programming at Camp Fire National Headquarters, a youth-serving organization with 47 affiliates across the country. She is the former Director of Schlitz Audubon Nature Preschool in Milwaukee, Wisconsin, and is co-author of the book, "Partnering with Nature in Early Childhood: A Guide to Outdoor Experiences" with Dr. Patti Bailie.
Registration: texaschildreninnaturenetwork.ticketleap.com/finding-your-spark-how-moments-in-nature-benefit-teachers/