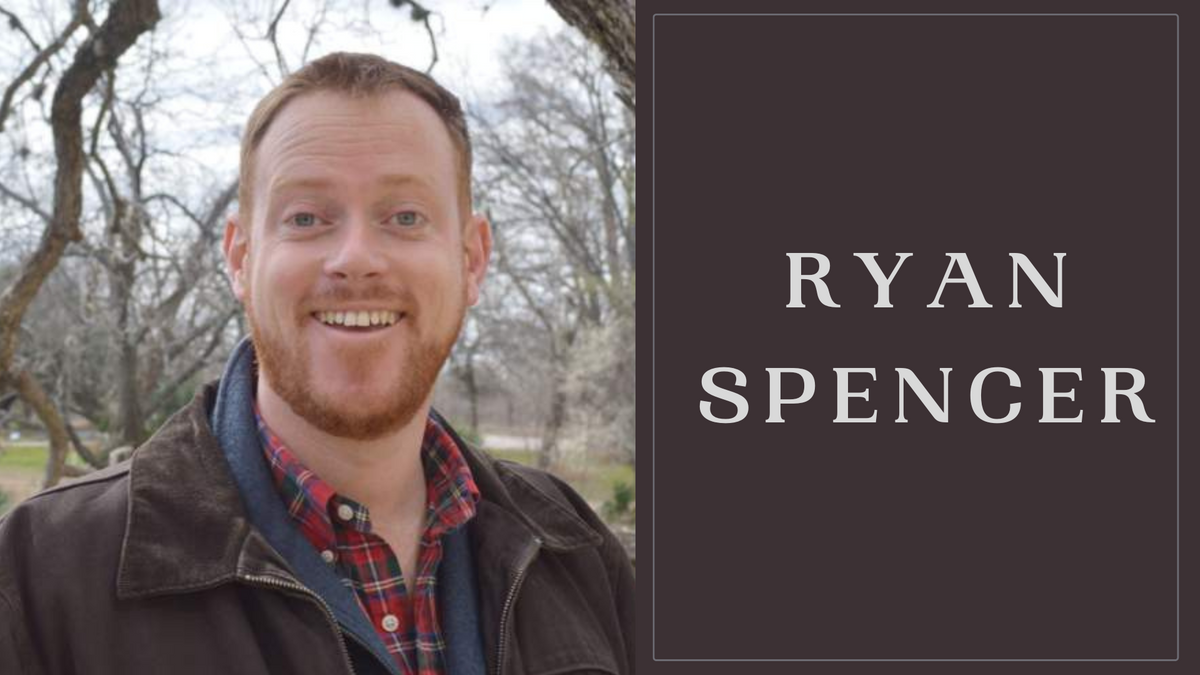 Ryan Spencer
Vice Chair
Ryan Spencer has recently joined the Texas Children in Nature Board. On September 2nd Sarah sat down with Ryan to find out more about him and why he feels so passionately about Children in Nature.
Ryan, why don't you introduce yourself and let us know a little about you:
I am someone who can't get enough time in the outdoors, I have loved it since being a little kid - spending as much as as possible outdoors. I grew up in Fort Worth, and my father was committed to getting myself and my little brother outdoors as much as possible. We spent lots of time camping at least one trip a month for seven years - rain or shine we would camp as a family. We went backpacking, paddling, fishing, hunting and camping and this gave me a chance to fall in love with the natural world. For me I was lucky. Watching my father trying to get his kids outside led to my understanding of the struggle many parents face in getting kids outside and it has been part of my whole life. I am now the Research Coordinator at the Meadows Center for Water and the Environment at Texas State University in San Marcos, through my work there I foster partnerships with organizations across the state and country, and raise funds to help support our work. I am also currently working on my PhD at Texas State and my dissertation is based on environmental mindfulness and its impact on place-based education, how we can work with environmental educators and interpreters to increase children's connection to nature. Through this work I have continued to learn and grow in the field.
Some of the coolest things I have done as part of my career came while I was a Park Ranger with Texas Parks and Wildlife as part of the Texas Outdoors Families program. I got to take families from across the state to some of the coolest paces in Texas, paddling the Rio Grande in Big Bend, climbing Enchanted Rock, birding in the Rio Grande Valley. I had always thought I would be an attorney but working with Parks and Wildlife solidified this as my career path. It was fascinating because you would watch families come together and heal in nature. The parents would start the weekend stressed out and the family would come together and camp, watching this was a life changing experience for me.
What interests you about the Children in Nature movement?
When I realized someone had written about the disconnect between children and nature, what I had been observing, I was stupefied and latched on - it was so in alignment with everything going on in my life.
Why do you feel strongly about Texas Children in Nature?
The reason I dedicate my time and my work to TCiN is I want to see more kids in Texas spend more time outside and TCiN is the best way to make that happen. Texas Parks and Wildlife has done a great job incubating, but now that we are our own 501c3 it will be a game changer. With the growing population of Texas it will be harder for children to spend time outside in a meaningful and authentic way. Texans pride themselves on a connection to the land, but it is slipping away. For me it is a calling, one of the greatest environmental hazards we face in our time is this disconnect with nature, I am honored to be a part of the movement. I joined the board because some of the "greats" are already a part - I saw the work of all the regional collaboratives and knew there was no way I couldn't be involved.
What is some of your history with Texas Children in Nature?
I started with Texas Children in Nature when I became a regional leader in Austin and started working with Jennifer Bristol. In the beginning I lent my time to trying to understand the objectives - helped as much as I could to help with the Nature Rocks Texas website - I worked with Jennifer to create the first Children and Nature Network Summit in Bastrop in April of 2015. It was the first big project Austin hosted, and we put on a killer conference. We also put together the Technology and Nature Summit during the first day of the conference. That was the beginning of the solidification of TCiN on a statewide level and it is a model that is now being replicated across the nation.
How has working with Texas Children in Nature made an impact in your life or profession?
I am just getting started. TCiN made a difference with the Children in Nature Collaborative of Austin by helping us achieve so much, from building Natural Leaders to the Road Runner Outdoor Adventure Bus to the Girls Outside program. All of those things were a direct result of our relationship with TCiN.
It has also had a huge impact on my life. These programs have also impacted lots of kids.
Where would you like to see Texas Children in Nature in the next five years?
I want to see TCiN recognized for what it is, as a leader in the Children in Nature Movement. It has been developed on the collective impact model which can change the game for non-profits. I would like to see it reach fully for state-wide coverage, there is a misunderstanding of what it means to grow up in rural Texas, many kids in the rural areas also need access to nature. I would to see us financially resilient, can grow our team, and to recruit top talent that are secure in their jobs.
Thank you Ryan for your time today. We look forward to a great term.