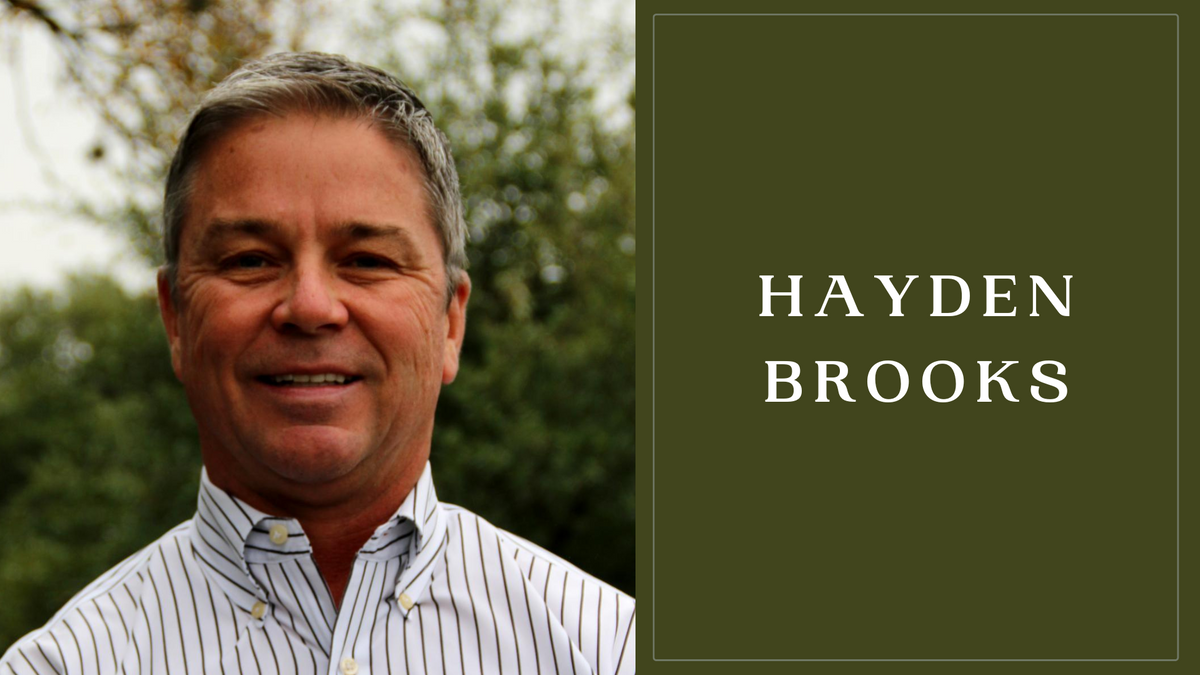 Hayden Brooks
Past Chair
Hayden Brooks has recently joined the Texas Children in Nature Board. On August 18th Sarah sat down with Hayden to find out more about him and why he feels so passionately about Children in Nature.
Hayden, why don't you introduce yourself and let us know a little about you:
I have been involved in the Children in Nature Network since the publishing of Last Child in the Woods in 2005. I was so moved by the book I contacted Richard Louv and found out Westcave had been active in creating a strategic plan to get more children in nature in Austin. I became active at a local level and on the state level, including speaking to the Texas Legislature in favor of House Bill 205 which eventually led to the formation of Texas Children in Nature. I have also served on the national level as a member of the advisory board for the Children in Nature Network. Here in Austin I was very involved in the start of the Cities Connecting Children to Nature initiative and having Austin named one of the seven pilot cities for the project. I was also very involved in the creation of the Austin Children's Outdoor Bill of Rights (http://www.austintexas.gov/sites/default/files/files/COBOR_Poster.pdf)
What interests you about the Children in Nature movement?
I am a firm believer in that we can accomplish more together. My background is in the private sector in real estate and land use and through that have really come to believe that with nature kids are healthier, happier and smarter. TCiN creates common ground where we can all work together: conservation, education, environmental groups, health care and more. A coordinated effort creates opportunities for kids to go outside more and we can create the next generation of environmental stewards.
Why do you feel strongly about Texas Children in Nature?
I feel that a child's right to connect with nature is apart of their humanity and to deny that right is to cut off part of what makes us human. I feel from a very basic place that the work we do is to reacquaint children with something that has been lost. To help find this again it requires a collaborative cross sector effort between parents, educators, city planners, and health care to break down barriers to children spending time outside. The mission is something that is integral to kids becoming more well rounded people and environmental stewards. We protect what we love.
Why did you want to join the Texas Children in Nature board? I wanted to join because I have private sector experience and serving on non-profit boards and wanted to apply those experiences and skills to something I feel passionately about.
Where would you like to see Texas Children in Nature in the next five years? I would like to see it accomplish the goals we are putting into the new strategic plan. Equity is critical to our work as it relates to equitable access. We are out to reach kids and families where they are. Some important strategies for us are going to be Green School Yards and cultivating new leaders across the sate. If we do this and form sustainable relationships with the health care industry we will be in good shape for the next five years.
Thank you Hayden for your time today. We look forward to a great term.