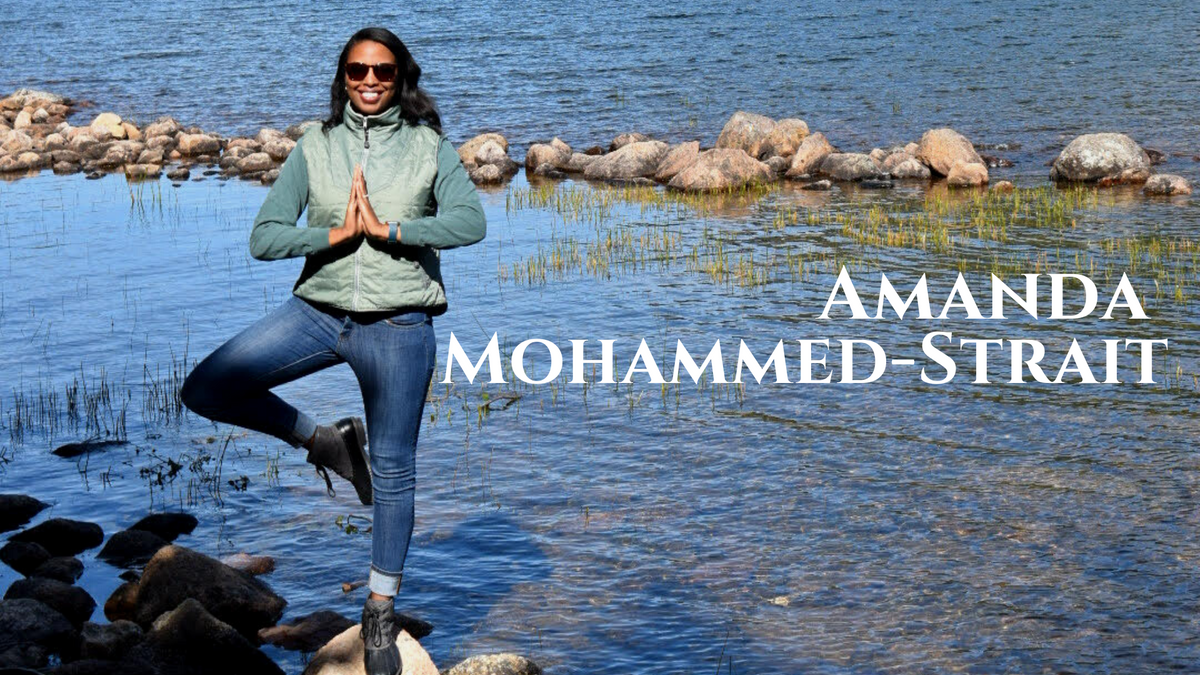 Dr. Amanda Mohammed-Strait
At Large
Dr. Amanda Mohammed met with Sarah on February 15th to share why she joined the Texas Children in Nature Network Board.
Amanda, please introduce yourself and let us know a little about you:
My name is Amanda Mohammed, I am a physcian in the Dallas area, and I grew up in Garland, Texas. I went to undergrad Southwestern University in Georgetown, TX and graduated in 2015 from Ross University School of Medicine and completed my residency at UTSW/Parkland Hospitals. I live in Rowlett, TX and care for families in my community.
What are some of your favorite activities in nature?
I love being able to host Walk with A Doc in our Dallas community. It has been more difficult with COVID but the group size has been improving in recent months. We meet monthly at White Rock Lake.
I also enjoy being able to spend time in nature with family and friends. I like to go biking, walking, roller blading, my husband and I have recently picked up gardening and hiking. I really enjoy being able to explore new trails. Last year I was able to go to Yellowstone and Grand Teton National Parks with my best friends.
What is your favorite nature spot to spend time at near you?
In October of last year my family and I discovered Bevers Bend and Friends Trail in Broken Bow. It was a great trail we were able to use on our weekends.
What interests you about the Children in Nature Movement?
I am learning more about the movement as I become more involved with the board. I look forward to working towards providing equitable access for community members to experience and connect in nature. I want to promote nature in our community and in our schools. It is great to see organizations rally around causes that are critical to the health of our community.
Why did you want to join the board?
I was humbled to be considered as a possible board member. As a physicion and as member of the community it think it is important to think big and creatively regarding ways we can work effectively in our community. I try to think of ways we can continue with nature as a health strategy, looking at mental health and normalizing nature experiences. I feel like during the pandemic more than ever before people were in nature, and to be able to use that as a catapoult to start these conversations about health is important. I want to be part of an organization working hard to break down inequities and Texas Children in Nature Network does that in many ways to provide spaces for families and children to participate in nature based experiences. I feel that Texas Children in Nature Network acknowledges that there are clear disparities that exist in how various groups of people can actively engage as well as participate in nature based activities. I love that we are working towards effective ways of breaking down these barriers and advocating for improvements in these areas across the region.
Where would you like to see Texas Children in Nature Network in five years?
I would like to see it have a greater impact at the local and the state level. It is important to have stakeholders that are familiar and understand the organzation at all levels. Having the ability to connect us more with various community partners and local organizations can only strengthen our impact. I feel that having an increased voice in the community and working with other change makers is very critical to our success.
Do you have anything else you want our readers to know about you?
Just that I love to travel and have the wanderlust bug.
Thank you Dr. Mohammed for your time today.