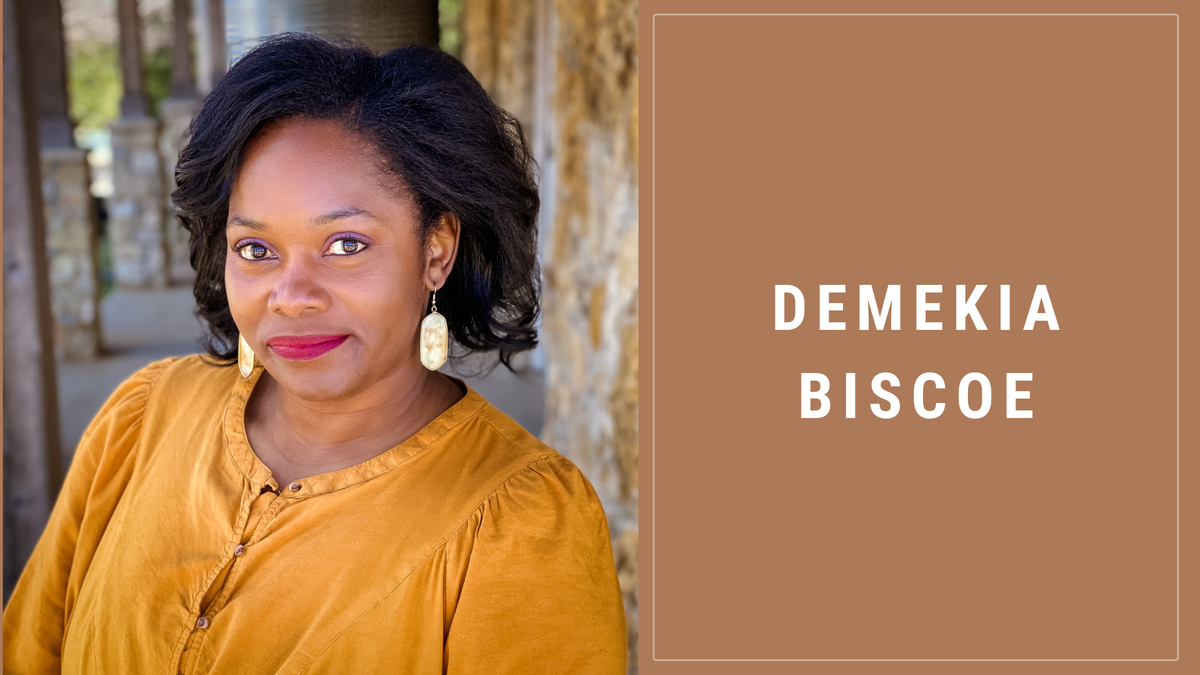 Demekia Biscoe
Secretary
Dr. Demekia Biscoe met with Sarah on February 22nd to share why she joined the Texas Children in Nature Network Board.
Demekia, please introduce yourself and let us know a little about you:
I am Demekia Biscoe, I was originally born and raised in East Texas, where my love of nature was inspired. I call myself a quintessential country girl. We grew our own fruit and vegetables and being outside was always a part of my day and it still very much a part of my day as an adult. After 18 years teaching in the public schools as a science teacher and administrator, I became a Program Manager at the Fort Worth Botanic Garden (recently Demekia has become the Director of Education at the Lady Bird Johnson Wildflower Center). I wanted to help people find nature in a different way than in a classroom, and that is how I became involved with Texas Children in Nature Network.
What are some of your favorite activities in nature?
I am finding myself taking lots of walks and hiking. I like playing sports outdoors as well. With my family we have a memorial garden for my Mom and Grandma that we keep up and plant flowers.
What is your favorite nature spot in Texas?
Oooo - that is hard! Even though they give me the blues now as an adult, as a kid I loved going into the Pineywoods of East Texas - watching the trees sway in the wind.
What interests you about the Children in Nature Movement?
I am interested by the fact that there are organizations that are doing similar work in their own unique way and being part of an organization working to galvanize their efforts and share resources makes me excited. We find strength when you find people that want to do similar things in a different way. I want to be part of a group that wants to build those efforts up. We want to work toward giving people the opportunity to experience nature and feel comfortable and prepared. I wanted to be part of an organization where that was their primary goal.
How has working with Texas Children in Nature Network made an impact on your life and/or profession?
It has made me aware that there are so many groups and that there is such a need to provide for these groups to grow in what they are doing in their niche. There are now many opportunities for me to do more and there is a great diversity of opportunities. By joining the board, I am able to grow into a position that allows me to do more for the community.
Why did you want to join the board?
Being on the board gives me a sense of service and something I believe in. It is an opportunity to grow with other likeminded people around a goal, while giving back and building something together. It is a great time to grow and be in a place where we are doing a unique thing, that can be an example for other organizations in the sector.
Where would you like to see Texas Children in Nature Network in five years?
I would really like to see it in a place where we can confidently provide networking opportuntities and professional development opportunities for organizational leaders for growing a similar mission. Show off what makes Texas unique but hope that we can be a voice in the larger organizations.
Thank you, Dr. Biscoe for your time today.