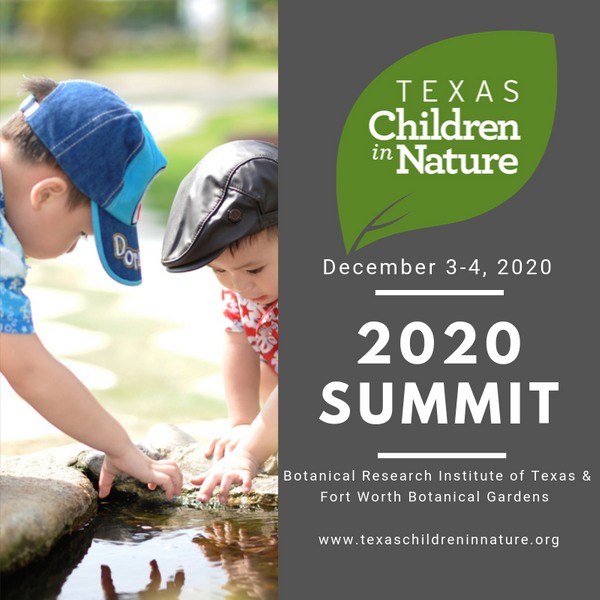 The 2020 Texas Children in Nature Summit will be held December 3-4, 2020 at the Botanical Research Institute of Texas and Fort Worth Botanic Gardens in Fort Worth, Texas. During this two-day Summit, TCiN will bring together health, education, built environment, faith and conservation community leaders to shape an even brighter future for the children of Texas. TCiN will convene over 240 thought leaders to strengthen the network and develop opportunities and policies that will connect more children and families with nature.
Do you have new research to share? A program or initiative that you want to let people know about? We are now taking session proposals for our 2020 Summit. Your session proposal will help ensure a diverse field of sessions. We are looking for sessions in the following categories:
Physical and Mental Health
Formal and Informal Education
Community Engagement and Partnerships
Equity and Inclusion
Access to Nature
Marketing and Communications
Trends in the Field
Summit proposals can be submitted now through March 15.
Proposals can be submitted here: https://forms.gle/6yeyCQnuSZ6djV5U8